All payment methods listed are processed in real time, so that your invoice is marked as paid within a few seconds.
We currently offer the following payment options:

SOFORT-Überweisung or Klarna is one of the most popular payment methods in Europe. The payment method works like a normal online transfer, but this transfer is carried out "immediately" in real time, so that your invoice can be marked as "paid" immediately. The payment method is supported by every bank that offers "online banking".
The payment method is also very secure, as it supports the security technology of the respective banks and a multi-level authentication process would also have to be carried out in order to finally be able to carry out the transfer.

PayPal is the world's most popular payment method and is already supported by most online shops. By using PayPal, you also have the option of activating the subscription payment function in order to automatically extend your product rental monthly.
PayPal also has the advantage that you do not have to remember credit card information, account number or anything else, as these usually. are already stored in the PayPal account.

PaySafeCard is a popular payment method - should your bank not support online banking or you do not have a bank account, but would like to purchase a product online or rent a server. You can now buy a PaySafeCard in every supermarket, every petrol station and every kiosk and pay in cash, no bank account or credit card is required for this.
After successfully purchasing a PaySafeCard, you will receive a PIN code, which you only have to enter online and your bill will then be paid automatically.

You can also pay your server with crypto currencies, e.g. Pay Bitcoin, Bitcoin Cash, Litecoin, Ethereum, Dogecoin, USDT & Co. We are also trying to add more cryptocurrencies over time. By using crypto currencies, you can securely pay for your server online, if you should pay close attention to data security.
Cryptocurrencies are considered to be the safest payment method, as they are not only strongly encrypted, but are also difficult to hack (compared to online banking, credit cards, etc.), as the attackers can do almost nothing with the public wallet address .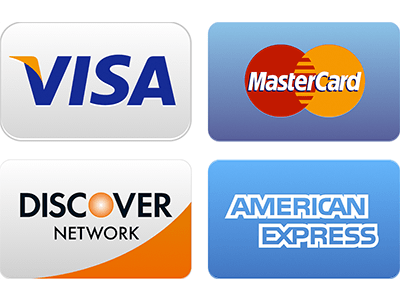 You also have the option of paying easily and conveniently using a credit card / debit card. Payment by credit card / debit card also supports the use of Apple Pay / Google Pay. You can also activate the subscription function by using the credit card / debit card so that your product / server is automatically renewed monthly.
There is now also a prepaid debit card, which you can use to pay the bills without any problems. You can purchase the prepaid debit card online from various providers. You can also buy and top up the prepaid debit card in local shops and supermarkets.
---
Do you have a VPS / VDS and would like to have more performance? Then a look at our range of root servers couldn't hurt! VPS / VDS category couldn't hurt!
With the discount code "KernelHost-Tutorials" you also receive a 10% discount (permanent) on your tariff!
More details:
Hardware: https://www.kernelhost.net/hardware
Datacenter: https://www.kernelhost.net/datacenter
DDoS-Protection: https://www.kernelhost.net/ddos-protection
PrePaid: https://www.kernelhost.net/prepaid
Didn't this information help you? You can contact us here via ticket! We are here to help.
© KernelHost - Re-posting the text on your website is not permitted.